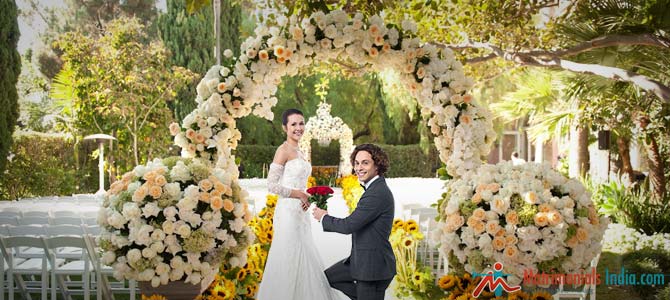 Wedding is one of the grand occasions of your life. But it is grand in its nature and also in terms of the expenditure involved. Still, it is possible to plan an awesome and stylish wedding event while saving your costs along the way. This write-up contains five smart steps through which you can easily cut down the wedding expenses to a reasonable extent while making the event an affair to remember.
Making An Intelligent Decision : Choosing a wedding venue which itself speaks about your class and taste is a good idea. As such venues do not require much decoration thus huge savings can be made on expensive floral decorations and others.
Borrowing And Renting Can Definitely Help You Out : Decorative items can also be prepared or designed at home by borrowing family photographs and other dcor products from your loved ones. Apart from this, renting instead of purchasing these items also saves your expenses.
The Magical Powers Of The Perfect Lighting : An optimum use of lightening can do wonders for your venue as it can create an amazing ambience at any normal venue. Apart from electronic lightening you can also go for creating a gorgeous ambience with beautiful candles which are very economical.
Fully Utilizing The Resources : Reusing your decorative products like artificial flowers at different events of your wedding is a smart decision.
Save For The Most Magnetic Area : It is not necessary that you decorate each and every part of your venue. Rather you should pay attention to the significant eye catching areas like entrance, etc.

With some careful planning, you can easily make the most of the resources for flower arrangements and decorative items available at hand. In addition, considering the above points in each and every aspect of your wedding requirements will surely help you save the expenses.