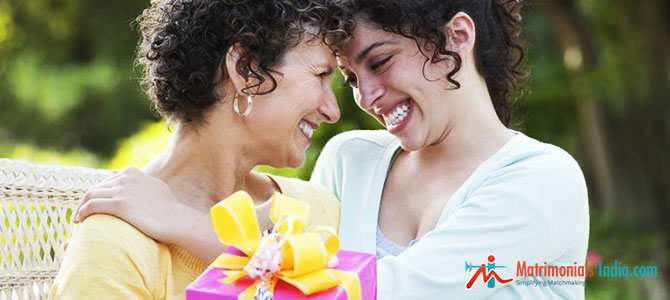 As people say that God cannot be everywhere with us so He made Mother. The statement is absolutely correct. Right from the birth of a child till he or she gets matured, mother takes care of all the things. She sacrifices her life for the betterment of her childs future. She takes care of the food, clothes, studies and what not. So, she is special and you should make her feel special by showing your gestures, love and care for her. However, every mother deserves to receive love and care for the entire 365 days in a year but you can make her feel extra special on a mothers day. This day is dedicated to all the mothers and you can show your affection and appreciation by making this day special for her. Here are some interesting ideas that you can try for making this mothers day extraordinary for your mom.
Pen Down Your Thankfulness : Share what you feel for your mom by writing it down. Make a mothers day card by putting your own creative efforts and write some genuine sentences or verses displaying the feeling of gratitude and appreciation for your mom. You can point out some of the basic actions of your mom that you love about her and for which you are thankful.
Collect the Memories & Frame It : We capture our happy moments in the form of photographs. You can gather the pictures of the most amazing moments that your family really cherishes and then make a collage out of it. It is all up to you if you want to frame it or just want to keep it as a poster-size cutout. Include old pictures and items having sentimental value attached to them.
Gift Something Special : Make her feel special by making a gift basket of her favorite things. Personalize the basket as per the likes of your mom. You can make a basket full of her preferred personal care items such as lotions, perfumes, soaps, make-up products, etc. Also, you can make a basket containing her favorite candies and snack items. Also, a personalized gift can make a special addition to your moms happiness such as personalized jewelry.
Make Her Relax For A Day : Mom always does the household chores without any complaints. You can give her rest for the entire day and do her work instead. You can cook food, clean the house, organize the wardrobe and do various other things to make her feel happy and special. Spend as much time as you can with her.
Plan A Date : Take her out for a dinner date or plan a small get together party with your loved ones at your place if she loves to socialize. Make dinner for her or if you take her out, then order her favorite dishes. You can also plan for a movie or an event that she likes.
Looking For Brides Or Grooms ?
Register here Free and Find Easily
You mother is your strength as she holds you tight in every odd situation and never leaves you alone. Even the biggest decisions of your life such as
choosing a life partner
or getting into a matrimonial affair, your mother is always besides you. She supports you at every step till the day of your marriage. So, its time for you to show some love, respect and care to your mom on the special day that is celebrated every second Sunday of May.