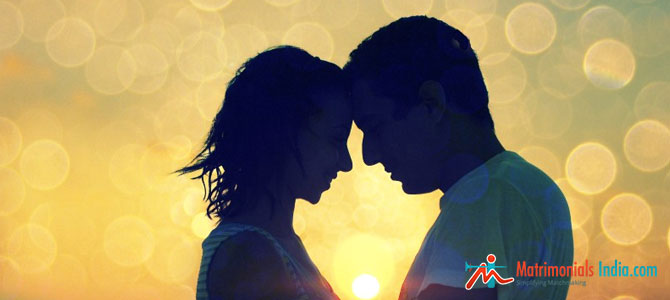 Relationship between life-partners begins with magical-feelings and the dreams of sharing a joyous love-life. The promises and vows to live and die together at this time are meant to be kept till the last breath however in some cases, as some years go by, couples start losing that allure and love and start yearning for the days of charismatic love to be back in life. If we go to find the reasons, every couple will have their own but here we are discussing some tips which are unanimously worked for the partners of different nature and countries.


Keep increasing the dose of love and patience, to fight the harms of "fights"
Arguments and fights happen in each and every relationship. No relationship is considered as ideal. Each couple, whether young or old, begins to indulge in verbal arguments at some point of life and that is completely ok, but excess of it may definitely be perilous for your love-bond.
Takeaway- By arguing, it doesn't mean that everything is over and now you should move on. No, it's not an end. If both partners are egoistic then they are simply murdering their relationship. It is an act of immaturity and both should get rid of it. If any kind of conflict exists between the two, it would be better to maintain cool. Listen to each other and resolve it without raising your voice. And if nothing works out, just go and hug your partner and seal the issues with a kiss of apology.
Remember The Dates, Give Surprises and Live It To The Fullest "How can you be so irresponsible? You skipped my birthday. So what, even you ran out our anniversary date last year" and blah blah. It is common to hear these kinds of silly arguments among couples of all age groups. Well, some might feel that it isn't necessary, but, the reality is different. Your life partner might get offended if you ran over the important dates of birthday, wedding anniversary or some other special day.
Takeaway - It happens only due to two reasons. A.) You are engrossed too much in daily chores. B.) Read the reason A. Obviously, there aren't chances of forgetting the birthday of your better half and your anniversary date unless you are engrossed in your work. If you skip such dates then you can apologize sweetly by presenting a gift they wish to had from a long time or take them out for a dinner date/long drive. This might work magically for both of you. Plan surprises on any day, and make another unforgettable day of your life.
Talk To Each Other Even If You're Super Busy "Bbie darl. I love You and will catch you soon." When was the last time you said such adorable words to your partner? If you remember then it is great but, if you don't then better work on it. Not keeping in touch despite being a couple is a sign of ignorance and none knows how the same is perceived by the life partner? He/ She may even start having nightmares of you being involved with someone else.
Takeaway – Remember, having time for your loved one is must and frequently talking to each other adds life in love-life. And even if a couple is unable to catch-up with each other, a simple phone call or text can assure the longevity of the relationship without any hassle.
Don't Fake Things, Be Yourself Faking things is disastrous. The moment a partner begins to fake things or hides them, it is the kick start of unstable relation.
Takeaway - Maintaining a transparency is the only solution to keep this problem at bay. Never try to hide anything from your partner and share each and everything. This will help in building a lifelong relationship.
Get Nooky, Share The Warmth It is seen that after having children, a couple doesn't get enough time to get nooky. A substantial number of couples fall in this category. In this case, none can blame the circumstances because this thing happens only when both partners aren't interested. In some cases, where the couple is young, if there's a lack of physical contact then it might commence giving jerks to the relationship.
Takeaway - Eroticism plays a key role in laying a sturdy foundation of a healthy relationship. If that heat of eroticism blows away then both can lose their interest in each other. This can be prevented by, ahem ahem, indulging in kinky sexual behavior. Be ready when your partner 'desires' for your company.
Leading a jovial and strong love life is pretty simple. Although love has no manuals yet, just by following the simple hacks, a couple can easily pave their path for an everlasting relationship.