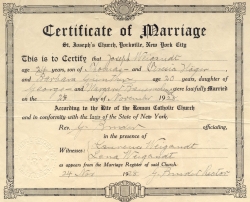 What are Acts made for?
The sole aim for making the acts is to protect the people from unfair practices.
Who make these acts?
They are made by the government of the country. There are several acts that are made and amended by the government in order to guard the citizens from various unjust activities. Hindu Marriage act is one of these acts that came into effect in 1955.
Hindu Marriage Act
It was a part of the Hindu Code bills. The act was made in order to modernize the Hindu tradition of marriage. The sacred institution of marriage, its validity, invalidity and applicability was regulated by this act.This act is considered to be conservative but it is not as it encompasses other religions like Sikhs, Buddhists and Jains even though they are not Hindus. There are different sections of this act.
Looking For Brides Or Grooms ?
Register here Free and Find Easily
Marriage in Hindu tradition
Indian marriage
is the most sacrosanct relationship according to Hindu dharma. It is bond that once made has to be obeyed with all reverence throughout the life. It is an integral part of any Hindu boy and girl. Any violation of this bond leads to harsh repercussions.
What is stated in this act ?
Following are the points that have been laid under different sections of the Hindu Marriage Act :
Polygamy is prohibited
The minimum age of marriage is fixed: for boys- 21 years, for girls-18 years
Marriages between certain degrees of relationship is strictly prohibited
In a marriage the consent or permission of a guardian is essential: the guardian could be mother, father, brother, paternal grandparents, etc.
The solemnization of a Hindu marriage has to be conducted following rituals like saptapadi or the seven pheras
Registration : Also, a marriage should be registered with the government at the marriage registrar office as a proof. According to the Hindu marriage act acquiring marriage registration is an easy task. A couple needs to carry a wedding card copy, residence proof, or the wedding photographs and this will help them register themselves. If the marriage doesn't work out properly then divorce can be asked for. The grounds for divorce could be cruelty, adultery, venereal disease, religious conversion, etc. Thus every Hindu must adhere to the rules laid down by the Hindu Marriage Act. Any violation of the act or forceful marriage can be challenged in the court. It is assured that the government will take a proper action against the culprit.