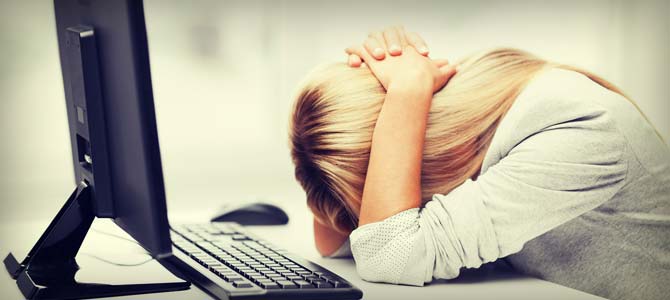 Finding the perfect life partner is not so easy. People who are seeking for a perfect life partner are expressing their choices more and more and exercise with great caution while making their choices. When nothing works, many of us pin our hopes on matrimonial sites that promise to unite soul mates in just a few clicks.
Matrimonial websites
are now dominating the market as they offer a lot of room to express the individual's opinions and play a crucial role in providing a potential or anticipated match for all kinds of people. In fact, such online sites seem to have all the answers ready—all a person needs to do is create an account and check the profiles of other people who have registered in the same matrimony site and are looking for an ideal partner. The matrimonial sites in India are highly involved in providing an impressive platform for people seeking for Indian bride or groom. Hundreds and thousands of people have been successfully getting their life partners through the exclusive portals for matrimony.
Matrimonial websites are the leading options that help in finding the right partner for individuals leaving behind the traditional marriage brokers. These
matrimonial websites
have a huge database and have the option of customized searches that help the registered member or user to filter his and her own search for a perfect soul mate. One can conveniently upload his or her matrimony profile with the pictures. The searchable database of matrimony profiles is attentively maintained by the matrimonial website. Individuals across India and several other parts of the world tend to search conveniently for their ideal life partners on different matrimonial websites. In recent years, the numbers of matrimony profiles have been firmly increasing. It proves that people are placing their trust more on these websites and millions have done matrimonial sites marriage.
Let us understand how these matrimonial websites function-
• People who want to find partners online, first they have to do registration in these sites and sign up to create their profile on these websites.
• Once the profile is created in the
matrimonial sites
, they can customize it as per their wish and can make the profile appear as they desire. The members can add photos by themselves. They can add details about their habits, physical description, education, and employment. They can also enlist any special talent they may have.
• At last, the members need to enter their preferences for the kind of partner that they are looking for. After the setup is done, the matrimonial sites run an algorithm that cross-references the given preferences with the details provided on the profiles of potential matches.
• Then the matrimonial sites provide the users with a result page with all the potential matches listed out there. The members can make their choice from the result page by filtering the results based on their choice or redefine their search parameters and keep looking for more.
• Once the members make their choice, they can look through the match details. If the details are of their likings, they can choose to initiate conversation. There are many matrimonial websites which provide chart window for private chats instead of disclosing information like contact details directly.
• There are many matrimonial sites that match the member's profile against profiles based in India but people can add search parameters where they can search for profiles outside India as well. Often, these matrimonial sites offer basic services for free but to avail the advanced features, members need to have a paid subscription to the websites.
No matter how sorted things might look like on an online matrimony site, not everything should be taken for granted. There have been a few cases reported in the media about fraudsters cheating some people on online matrimony sites. Safe matrimony is an essential initiative to guide you to a safe search. Misfortunes can be avoided if certain precautions are maintained while looking for a soul mate on a matrimonial site.
To help you with the same, here is a list of things that you can do to avoid fraud on online matrimony sites-
• Should check the reliability of the site:
Before you create an account on an online matrimonial site, you must check the reliability of the site because the virtual world is filled with fraud sites. You must consult your friends and talk about your plans. If possible you can talk to a few people who might have got their life partners through matrimonial sites and seek their advice. Plus, you can also look for a verified batch of the site. There are many reliable online matrimony sites that add a verified batch to the profiles that have been checked by the efficient team. If you go through a verified batch, you can take your conversation further with the person without thinking much.
• Should check the background of the person:
The person you choose on a matrimonial site could turn out to be your life partner. Therefore, it is important that you take this responsibility and do a thorough profile check. Check each and every detail cautiously. You should have a look at where they stay, check out the qualification and workplace and see if the story goes further seamlessly. At any point you realize there is a mismatch, feel free to ask questions to the person.
Remember the proverb 'don't judge a book by its cover' holds true for people you meet on online matrimonial sites too. Do not be fooled by their profile descriptions mentioned in the sites because these can be just words without any truth. Marriage is a lifetime decision and you must not take a chance here. Thus, to win this race of life, you must make sure to take things slow. If you feel the other person is forcing you to take things forward quickly, be strict to take a back step. Before you meet the person, you can do a complete background check. You can verify his or her profile on social media accounts and check if you have any common connection, try to verify if the information given by the person. You can also perform an image search of your potential spouse to help determine if they really are who they say they are. You can also use image search services such as Google.
• Try to meet always in public places:
Once you have done a thorough background check and are convinced that the person is what he or she has mentioned being on the
matrimony site
, it is time to meet the person. After chatting online and over the phone, if you feel comfortable enough to meet the person, go for it. You should select the venue carefully and always choose a public place because you never know what kind of a person he or she might be.
• Must be careful if the person tries to get too personal:
It is not mandatory to share any personal details with the person when you meet him or her. You must avoid the person if he or she starts asking you about your personal life and your future plans. If you got the invitation to a meeting at the person's home when you meet for the first time, it would be a good decision to turn down the invitation.
• Should never entertain any request for money:
The world of online matrimonial sites is not always safe and we often get to know about how people get fooled by frauds they meet online. In fact, there are many people who use these platforms to cheat others and often money is their main purpose. We know that it is very easy for some people to confess their love and take the other party for a ride by creating difficult situations and asking for financial help. Please do not fall for such tricks and be careful if the person you met on a matrimonial site
asks for money.
Even though there are several checks and security measures are taken up by the online platforms, you as a customer need to stay alert and take up the responsibility of double-checking the profiles on the matrimony sites before taking things forward.