Make Private Times With Your Wife a Special One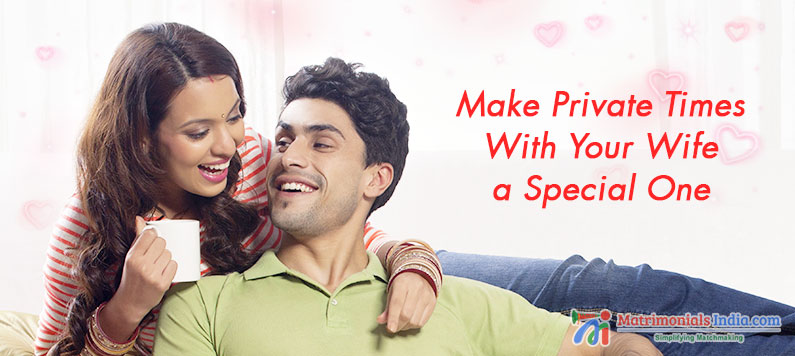 The daily hustle and bustle of life make it very hard to find out private time with your wife. Sometimes other works like caring for an elderly parent, or children or other engaging activities make up most part of your day. Nevertheless, it is should be a primary thing on your daily schedule to get some special time for your wife. If you falter in finding out such times, then you are on the verge of an unsuccessful relationship. A balanced and healthy marital relationship gives importance to private times where both of you can share your joys, and grief and do things that are worth enjoying.


Whenever both of you get some private time together, try to speak with your wife in an open manner, without many restrictions. When you approach her about a situation, avoid blaming her and try to rectify her in a humble manner. Always be modest and have the guts to say sorry when required. You can also invite her for a date.
Make this private time a part of your daily schedule, but it needn't be at the same time every day.
Try sending children to bed at an early hour so that they might not interfere with your private time. This kind of organized schedule helps you to keep the special time with your wife intact. In case if you have to do some work at home, try to end it as early as possible so that you might not compromise on your private time.
Mobile phones and laptops are good at the office, but they might spoil your happy moments at home. So it is better to switch off cell phones. You can also ask your wife to do the same if she is over with her work.
Women always adore surprises and gifts. Bring a smile to your wife's face by bringing her a bunch of roses, or gifting her something unique like a card or even chocolates, showing how much she means to you.
These are some of the tips that will help you in making out private time with your wife. What matters more is the love and pampering that you provide her, no matter how small time you get to be private.