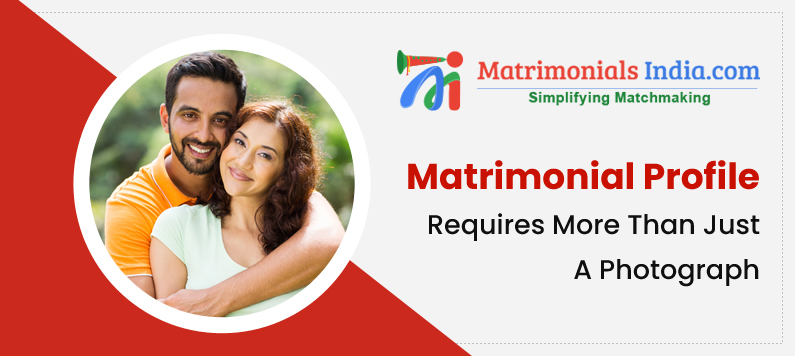 Matrimonial websites are enjoying a boom-time in the current age of the World Wide Web. Gone are the days when a marriage alliance was fixed by parents, relatives and brokers. In the case of the generation next, when it comes to an arranged marriage, matrimonial websites provide an excellent platform to showcase the ideal profile of a candidate who has put up his/her name in the marriage mart. But what else is required for a complete profile on such websites besides an attractive photograph is a question that begs an answer! This write-up will answer your query of yours.
The trend of arranged marriages
Can you recall the time when alliances were fixed only between parents? The first step taken care of was the exchange of the candidates' photographs to gain the attention of a prospective partner. And once you have put your best face forward so as to speak, things would progress in accordance and an alliance would be fixed. The matrimonial websites have adopted similar tactics to help the seekers of brides and grooms to catch a glimpse of their prospective partners by uploading their photos on these sites. But here again who does the job of singing the praises of a candidate in person as was done in earlier times by the relative or the parent? For this purpose, these websites provide a detailed account of the candidate's lifestyle, interests, likes and dislikes, aspirations and also the most crucial of all expectations from a partner.
A Step Beyond Photographs
And this is where things get tricky! Giving the correct and vital information about oneself becomes essential. What the photograph provided on the website can do, is helpful in gaining the attention of another member. But this has to be followed by further details about your demographic profile that can satisfy the resulting curiosity. Therefore the essay questions provided on these websites are designed to best display the candidate's sense of humour, wit, view of life and opinions on a variety of topics.
Honest projection
Again you should not sweat over the task of jotting down the essay questions meant for describing your personality. An honest and simple approach to projecting oneself takes a long way. In this respect, some tips for answering the profile questions can be taken as follows :
Be definite in providing the correct specifications about your expectations of the future partner.
Be honest and accurate in the information you provide. Fake profiles and false information will only prove to be a liability in finding a good match. Moreover, it will also result in deceiving the other person.
Enjoy while projecting your true and honest persona. Losing one's sense of self-consciousness and inhibitions can help in coming up with the right answers. Do not take pains over glossing over your drawbacks. What should come across in your marriage profile is your essential character traits and personality in the real life.

In spite of these websites' excellent job of providing suitable matches for their members, a few problems still obstruct their smooth functioning. One of them is the proliferation of fake profiles by people who do not take them seriously and often act as mischief-makers. Here, the onus falls on the company operating the site or portal to check that all profiles are genuine and honest and bring in a sense of accountability and authentication to the venture. Therefore, going through the above-mentioned points must have given you a fair idea that there is certainly more to your profile on a marriage portal than just a picture.