Online Matrimonial: The Latest Trend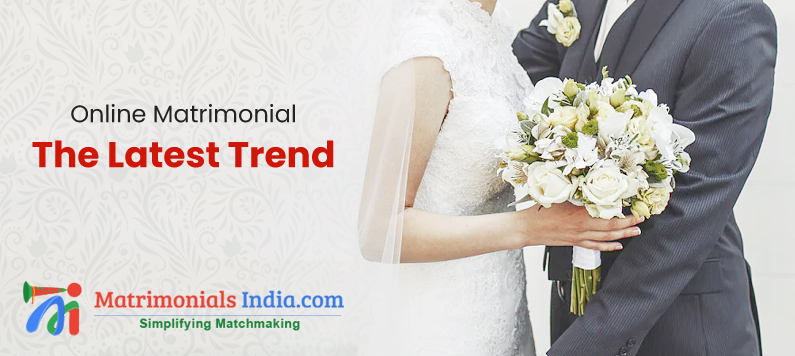 Ever heard of the phrase "Marriages are made in heaven"? Well yes, they must be made in Heaven but they are also made on the Internet. Wondering how? Through online matrimonial websites, of course! Online matrimonial websites are fast gaining the reputation of being match-makers. Online matrimonial services are absolutely free of cost and fulfil the matrimony needs of many different people. These websites provide free matrimonial services online like free registration and free search of different profiles of various boys and girls and men and women. The different profiles registered online are thoroughly verified and authentic. There are profiles of different people from different countries, states and cities belonging to different religions, castes, ethnicity, education and family background and age groups. The navigation on these websites is made simple and easy by categorizing the profiles according to different parameters like age group, religion and caste etc. Of course, your search for a partner has become very easy but online matrimonial services have their drawbacks as well. Let's take you through the various advantages and disadvantages of online matrimonial services. The advantages of these matrimonial websites are :
Unlimited Choice: The advantage of choosing a partner online is the availability of a huge number of profiles from which you can choose a boy or girl according to your specifications. There are different websites, each containing numerous profiles so that your options are open. As the profiles are many, you are sure to find one who suits your requirements.
Cheap Service: Registration on all the matrimonial sites is free but in order to contact a person in whom you are interested, you are required to take a paid membership which is also pretty cheap. With this membership, you can directly contact other members on the website.
Availability of Picture and Video: A major advantage of online matrimonial is that you can see the pictures and even videos of other members registered on the website. Some pictures are restricted to being viewed only by paid members.
The disadvantages would be :
Question of Authenticity: As registration is free for these websites, people can create fake profiles online. You will never know the difference between a genuine and a fake profile and can be a victim of fraud.
Privacy: As the internet can be accessed universally, you never know how far your private details will travel. People can create fake profiles by using your name and putting degrading content in them. This can be highly damaging to your reputation.
Past History: Many people would not reveal their true details about themselves or information about their past. They can put incorrect information online and mislead others.

Online matrimony is a very good solution to your matrimony needs but there are certain aspects related to it that you should certainly keep in mind before registering yourself.