Plan Your Own Wedding In A Right Way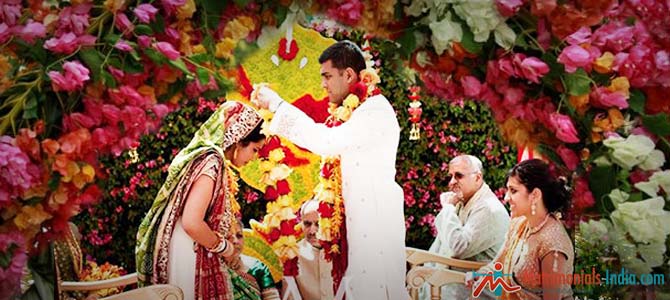 Who wouldn't like a fairy tale wedding? Everyone wants to get married in a royal way and feel like a prince or prince for at least a day. Marriage is a beautiful institution that you enter only once. It is a new beginning where people start a new chapter of their life. People say, Marriages are made in Heaven, so why not try and make them heavenly? Proper planning of a wedding is required in order to make it an exotic and memorable affair. People across the globe get married in their own ways, the way they have dreamed of for a long time. A lot of preparation and planning is involved in creating memories that would last for a lifetime.

Planning a Wedding

While Planning a Wedding one has to manage from the minutest detail to the biggest of the jobs which include selecting the floral arrangements, choosing the proper music to create the ambience, the food, and most of all choosing the perfect venue for your dream wedding.


Venue: Choosing the venue is one of the most critical and difficult tasks. It will have to match the theme and budget of your wedding. The availability of the desired venues for a particular date is also questionable. So, the first and foremost on the to-do list should be the reservation of a venue.
Food: Food should be given equal importance as a wedding without feasting is incomplete. Decide what type of dishes you are going to serve and how many guests are going to attend the wedding and then hire the caterer accordingly.
Decoration: Beautifying the venue is necessary as you don't want your wedding to be a dull affair. Decorations should be according to the venue and the budget and you could hire florists and people for lighting up the venue under your supervision.
Entertainment: A wedding without dance and music will be very lifeless. Schedule a program and hire a DJ or a dance troupe for the entertainment of the guests.
Photo & Video: In order to capture your memories, you need to hire a professional photographer and a videographer who will capture those precious and priceless moments for you to relish forever.
Miscellaneous: It includes the dresses you will wear, make-up and hiring all the professionals you would require for your wedding to make you beautiful.
A few days of planning will not help you to get hold of the wedding that you have always wanted. It requires months to plan everything perfectly so that nothing goes wrong. It will also spare you from last-minute haste and let you relax and enjoy your wedding. Planning a wedding means a lot of hands working together, so divide the work among the hired professionals of different departments, supervise yourself and things will fall into place.