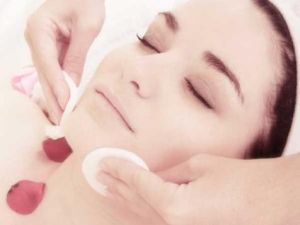 Wedding is like a dream come true for a girl. Bride remains the center of attraction of any wedding. Everyone longs to see how she is dressed and mainly wait to see the glow of her face. Hence, it becomes very important for the bride to look attractive and beautiful. The preparation for this special day begins much in advance. There are various beauty parlors and spas that offer pre-bridal packages, which include massage, hair treatment, skin treatment etc. However, if a bride wishes to look perfect on the wedding day then she must go for the following treatments :
We offer you some useful tips regarding these treatments, which if followed will help a bride look gorgeous.
Looking For Brides Or Grooms ?
Register here Free and Find Easily
Skin Care
Skin care should ideally begin about six months prior to the wedding day.
To-be bride should visit a dermatologist and get her skin type identified and accordingly choose her treatment and make up style. It becomes even more important for the girls with problematic skin.
Going for back- facial is a good option. It cleanses, tones and exfoliates the exposed body parts like shoulder and back.
Beauty Treatment
To-be brides should go for regular facial to attain a glowing skin.
Steam facial is a good option because it enhances the complexion of the bride and also it proves to be relaxing for her.
Pedicure
Brides often choose to wear open toed footwear. In this case, special attention needs to be given to foot care.
It not only enhances the beauty of a bride's foot but also provide comfort to her foot.
Manicure
Getting a regular manicure done gives a healthy and smooth look to the bride's hands.
It prevents the hands from getting dry and duly moisturizes it.
Nail Care
Well-polished and shaped nails add spark to the looks of a bride.
Any light color nail paint can be a good option for a bride.
The color of nail paint should ideally match the wedding dress of the bride.
Dark and bright red color nail paint should be avoided.
Apart from these there are various other treatments that a bride should take like hair spa, full body massage etc. The sole aim of these treatments is to make a bride look exceptionally beautiful. So, by following these simple above mentioned beauty tips a bride is sure to look stunning.