Study of Stars Essential to Determine Marriage Compatibility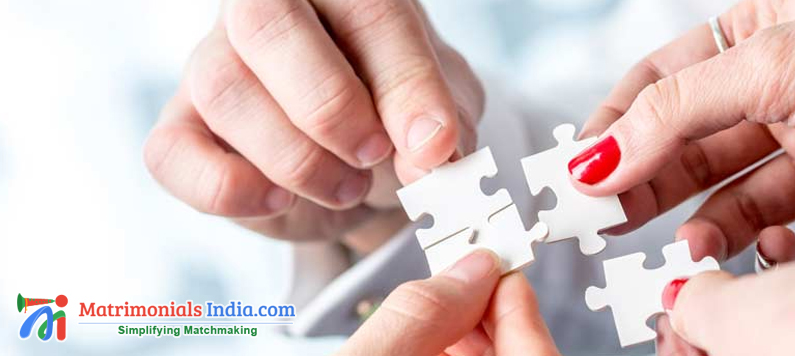 There is a popular saying that
"marriages are made in heaven"
but the matches made in heaven are consummated on earth. Marriage is not a legal contract but a sacred knot that ties two individuals with each other for a lifetime. Therefore, for any marriage to work, it's important that you have a high degree of compatibility with the partner whom you are ready to share your entire life with. Down the ages, matrimonial match-fixing has been majorly dependant on the compatibility of the horoscopes that are compared by astrologers to find the perfect match.
Once, this is done, only then the whole process moves ahead. There are various important factors that are kept in mind while studying horoscopes. Read ahead to know some of the very essential ones :
Nadi Dosha: Both the potential bride and the groom should not be born with the same Nadi. It means that their offspring might be physically deformed. Only, if their Nadis are different, the marriage is given a green signal by the astrologer.
Mangalik: Mangalik dosh is the biggest hurdle in the marital life of any person. It can create differences between you and your partner and lead to quarrels. At times, it can also result in the death of a partner. So, this is an important factor that is taken into consideration before a match is recommended. A marriage can only take place if both the prospective bride and groom share the same Manglik status.
Graha-Maitri: Astrologers give utmost importance to Graha-Maitri because if your numbers do not match, it can lead to disputes or conflicts between the partners. It is a crucial factor for a successful relationship between the couple.

Astrology has the power to predict any problems that may crop up in the future life of a married couple. Even with so many changes taking place in the modern age, the significance of matching this way continues to be very popular for ensuring perfect compatibility between the prospective bride and the groom.