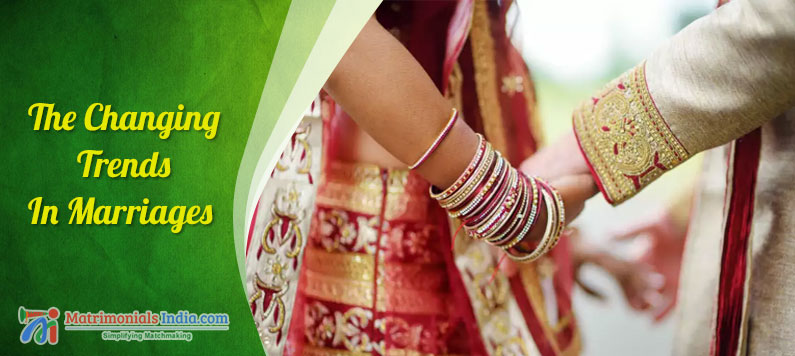 Marriage is a bond between two people who decide to spend their whole life with each other. Since traditional times, marriages have been an important part of human society. Be it any country, community or religion, marriages are the foundation of human relations. There is a famous saying that marriages are made in heaven. This means that every person is destined to meet his/her life partner someday. While some people do believe in this concept, there are also some people who do not find this statement practical enough.

It is indeed true, that some people do fall in love with someone during their lifetime and eventually marry them and swear that it was destined. But there are also some people who are not able to find their life partner miraculously and have to rely on different mediums for selecting the right partner. This does not mean that their marriages are not beautiful or they have to compromise. Instead, they just chose their partner in a more practical way and fall in love with them later. In India particularly, love marriages are a comparatively new concept.


Arranged marriage has been and still is the major wedding concept. Parents select a suitable life partner for their children and give blessings to them for a beautiful married life. While, earlier it used to take a lot of time to find a good partner for arranged marriages, today the presence of many matrimonial and matchmaking websites has literally made it possible to select a good partner easily without any problems.
Matchmaking websites
provide suitable options to an individual and the person can get to know the other person by chatting, meeting and spending some time with him/her. The internet has virtually made it possible to find the desired life partner from any place, profession, age and status. While some websites charge some amount of money for their services, some of them are free and do not cost any money.
It only depends on the choice of the individual which medium they want to choose for selecting the right life partner. Some may like to fall in love first and then marry while some may want to marry first and then fall in love. Both ways have their own set of advantages. Whichever concept they like the most, matrimonial websites are there to help in finding the right life partner. And who knows, if the selected person is actually the soul mate decided in heaven?