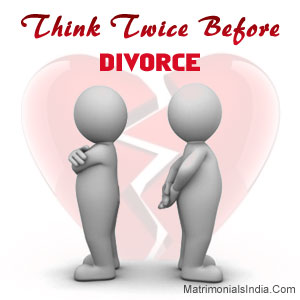 Are you standing on the cross roads of deciding your marital future? Does the option of divorce linger at the back of your mind? If so, then it is extremely important that you take a step back and analyze the situation before taking a step further. Sometimes the emptiness and bleakness of the marriage hits you even though you love your spouse dearly. Divorce is a not a wise option in such a case. Marital issues can be resolved with a little effort and a clear head. Divorce should be farthest from your mind when you
love your spouse
. Do remind yourself that there are many people who have brought their marriage back to life with strong will and determination. So, focus your mind and muster up the mental strength to clear your marital issues. The following points will help you put marriage back on track.
Clear The Air - It is important to have an open talk with your partner. Communication can work wonders in saving a marriage. It is also equally essential to listen to your spouse. Keep an open mind and talk freely about the issues bothering you. Also, go beyond the petty issues to find out what is actually plaguing your marriage.
Be Realistic, Not Pessimistic - It is important to keep your feet firmly planted in the ground. Remember that life is different from fantasies. Marriage needs compromises and efforts to make it successful. So prepare yourself mentally with an aim to strengthen your marriage. There may be certain issues that are common to all couples. You need to identify those and try to create a healthy relationship while taking them in stride.
The Effect On Your Kids - If there are kids involved in the scene, remember to make their welfare a top priority. You have to take decision keeping their best interests and future in mind.
Marriage Counseling Works - Professionals can offer an unbiased look into your problems. They are qualified to handle cases where reasons like infidelity and broken trust threaten the marriage.
Looking For Brides Or Grooms ?
Register here Free and Find Easily
Remember that you can bring "
happily ever after
" to your marriage with a little effort. Keep these points in mind to look forward to marital bliss.