Tips Leading to a Happy Marriage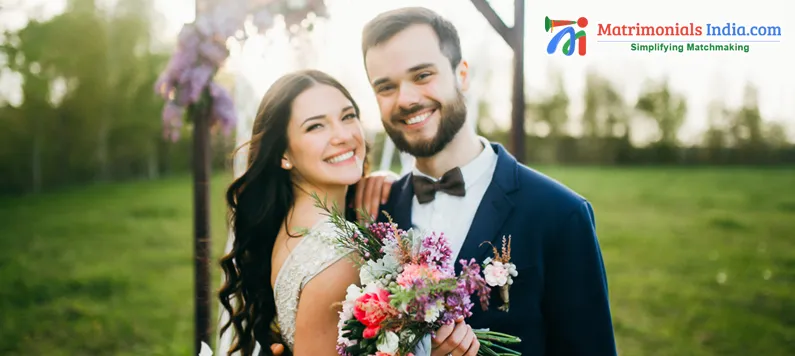 Marriage is a union that brings together two people who were perhaps complete strangers to each other. So, having a smooth and blissful married life is somewhat of a challenge. To maintain a healthy relationship between you and your spouse, it is very important to understand each other's needs and fulfill them as far as possible. Here are a few simple and effective tips that can bring a positive difference in your married life.
Accepting the individuality of your spouse: Many times, people commit the mistake of comparing their spouse with different people. Moreover, they also try to mold their spouse as per their own preconceived notions. This may create an adverse effect on your relationship as everybody loves their own individuality. Gradually, they may adjust as per each other's requirements but putting undue pressure on them may hamper your relationship. Furthermore, it was this very uniqueness that had attracted you towards each other, hence always providing space to your spouse.
Share each other's responsibilities: For smooth day-to-day working, it is vital to share each other's responsibilities and workload. Your spouse should never get the feeling that they have been burdened with a lot of work. You should always be ready to extend a helping hand to your spouse in household chores, taking care of children, and other important jobs.
Don't make your personal life public: Couples often get into trivial fights and arguments with each other. But make sure that these fights are confined only between you and your spouse. Try to avoid involving any third person in these fights. Also, make sure that you don't humiliate your spouse in public by discussing these matters.
Be a good listener: In any relationship, it is very important to listen to each other. Whenever you feel that your spouse is sad or tense, patiently listen to their problems. Listening to the problem may not provide any solution but it certainly does give strength to face them. Apart from the problems, also share your spouse's happiness, dreams, aspirations, views, or just their daily events.
Spend quality time with each other: Spending time with each other strengthens the bonding between the couple. For spending time with each other you don't have to wait for a chance to go on a long vacation. Instead, always take time out for each other from your daily routine. You can go for a walk or a drive where just the two of you are able to communicate.
Maintain a healthy physical relationship: Physical relation is one of the most important aspects of married life. Troubled physical relations can put a strain on your and your spouse's life. Hence, maintain a healthy physical relationship. For doing so, communicate your physical needs and feelings to your spouse.
Hold no grudges: Always clear the environment after ending an argument and then remove it from your mind. Holding grudges against each other for a long puts a strain on the relationship. So, always find an outlet for your frustrations.
Look after each other's happiness: If there are a few things that make your spouse happy, include them in your behavior because if your partner is happy, he/she will also do the same for you.
Handle financial issues with care: Sometimes money problems can be the cause of conflict between you and your spouse. If you feel that financial issues are creating a problem between you, plan a monthly budget and stick to it.
Understand each other's point of view: Many times, there occurs a situation where your thoughts don't match with your spouse's. In such a case, try to think from your spouse's point of view. Place yourself in their situation and then analyze it. This will help you in having a broader perspective.
These are a few tips that will prove to be helpful in establishing and maintaining a healthy, strong, and loving relationship with your spouse. Include them in your relationship and see the difference.