Tips On How To Find A Perfect Partner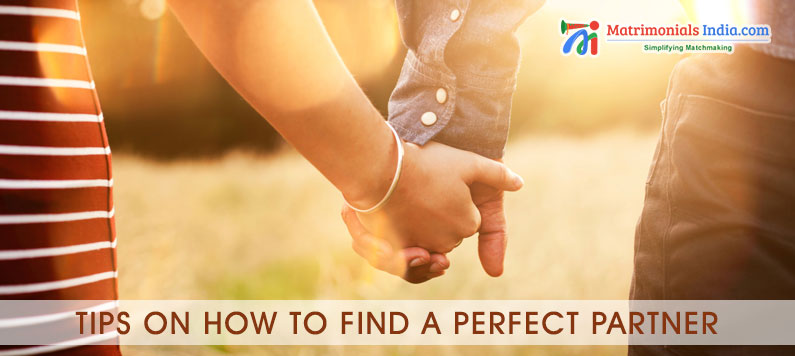 Everybody has hopes of finding the perfect partner with whom they can spend the rest of their lives happily. Who doesn't want a partner who will understand their dreams & goals in life; a better half with whom they can share their deepest & truest feelings? But finding such a
compatible partner
is not just a matter of luck or serendipity as many movies & sitcoms would have you believe. It requires some serious thoughts & efforts on your part to find the kind of partner you have always dreamed about.
Tips On How To Find A Compatible Partner :
The first step to finding a suitable partner is to take some time out & prepare a list of qualities that you are looking for in your better half. Rather than physical attributes, concentrate on qualities like - kindness, a sense of humor, etc. that you would like your future partner to have.
One thing to keep in mind while preparing the list is to keep it real. Do not expect a person to have all the innumerable qualities that you have just listed. Compromise is essential for any relationship to last, & it is better to start learning at the outset only. If your search is not turning fruitful, be ready to compromise on the less important qualities.
Look around in your friend & work circle to find the guy/girl who has the same qualities that you are looking for in a partner. But do remember that just having these qualities does not make a person perfect for you. Ask the girl/guy out for a date & find out whether you two are truly compatible or not.
Sign up for activities that interest you - whether it is camping trips, painting classes, any kind of voluntary work, etc. The probability of finding like-minded partners at such places is quite high.
It is but obvious that disappointments will be a part & parcel of such missions, but giving up is not the answer. All you need to do is keep up the efforts &
Mr. Right/Miss Perfect
will surely turn up one day.