What You Must Include In Your Bridal Makeup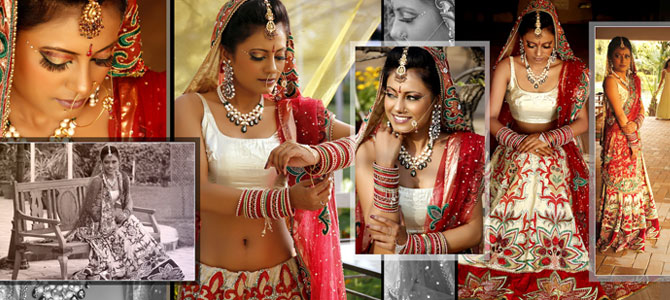 Without an iota of doubt, you would have decided what you would be wearing on your d-day. The jewelry and footwear would have been decided too. But, have you decided the make-up as well? Don't leave the makeup only to the makeup artist. Here is a makeup checklist for you :
Waterproof Mascara : You have to get this one. Go for quality waterproof mascara for your wedding. To get the best look, you can apply one coat of the waterproof mascara after using the regular mascara first. The wedding event is very emotional, and while shedding the tears, you would never want your makeup to be ruined.
Brow Highlighter : Accentuate your beautiful eyes by applying light shade highlighter on the area beneath the arc of eyebrow. It will make your eyes look more open and brighter while maintaining the natural look. However, keep in mind that the shade of the highlighter should be lighter than your complexion.
Naturally Colored Bronzer : Go for naturally colored bronzer for highlighting your neck area, forehead and other parts, as required. You can go for gold tone bronzer irrespective of the skin shade you have. It gives the most natural look.
Naturally Colored Blush : Pick natural colored blush for highlighting your cheekbones. Smartly choose the right shade of pink or any lighter shade that imparts natural highlight to your skin complexion. If you cannot decide on any, blushes of any pink shade will can be chosen for the perfect natural appearance.
Moisturizer with SPF : Go for sunscreen based moisturizer that is specially formulated to be applied on the face on wedding day. Using it is very important if the wedding is organized outdoors.
Lipstick : Apply natural colored lipstick. You can go for the shade that matches with your eye-shadow.
In addition to keeping in mind the above-mentioned makeup accessories, schedule a date with the makeup artist solely to discuss the makeup to be worn on the d-day. It will help you out to decide on the best makeup style you can go for on your wedding day.