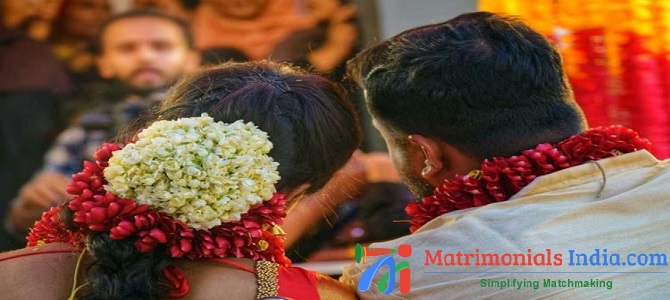 So your parents have arranged a marriage for you and your heart is filled with a kaleidoscope of feelings as you opt to marry a demure and lovely Indian girl! If you're an NRI, you might like to marry a girl from your birthplace, dear old India rather than an
Australia Bride
.
You may have gone on dates with a hot American girl and spent some pretty wild evenings with your Australian neighbour but when it comes to marriage, you are set on marrying an Indian female rather than going for an Australia matrimony. For you feel that an Indian girl possesses all of the "correct characteristics" that contribute to a happy marriage!
If you are an NRI, planning to marry a native Indian girl, you should read the following factors regarding an Indian wedding:
Your Partner is More Accommodating
The bulk of Indian women is adaptable to the lifestyle of NRIs. As a result, they generally live happy lives. Furthermore, after they marry, Indian ladies are encouraged to compromise to a large extent. This, of course, suggests that an NRI man would live a very comfortable life with a very obliging wife.
Indian Girls Dream of Higher Status
Second, girls raised in India always fantasise about storybook lives in which their prince charming drives them to a seven-star restaurant in a Mercedes! Indian girls want to marry someone who will take them to exotic locations and lavish them with the finest gowns. Girls simply want to have fun and, as a result, want to marry someone who is well-established. Obviously, NRI men have an advantage when it comes to impressing such women.
Maintaining an Indian Lifestyle
Even if you are a non-resident Indian, you cannot deny that you are an Indian at heart. So you'd certainly go for the attractive Indian girl. She should help you stay true to your roots because you will be able to effortlessly retain your Indian lifestyle when you married her. When it concerns cultures, conventions, and traditions, however, if you married a westerner, you have very few options but to toe her line.
Take Care of your Parents
Indian girls are known for their understanding of beliefs and ethical virtues. The ideal Indian wife looks to her husband's parents and family while remaining true to him and watching after him. As an NRI, you would expect your wife to be welcoming to your parents when they visit you after your
NRI matrimony
.
You Have Somebody to Cook for You
You may say goodbye to those excruciating days of eating out with an Indian girl as your wife! Before entering into their married lives, most Indian females are taught how to cook. As a result, you will be able to experience your favourite dishes while avoiding the obligation of making your own dinner once you come home from work. So, dear friends, if you are an NRI and want to marry a good-natured, beautiful Indian girl, it is a win scenario for you.
Such girls unlike an Australia Bride, have proven to be extremely dependable in relationships. Girls are growing less loyal as they become more open-minded or liberal in their beliefs. Loyalty is the fundamental factor that holds a relationship together.