Why Online Matrimonial Sites Are A Hit In India?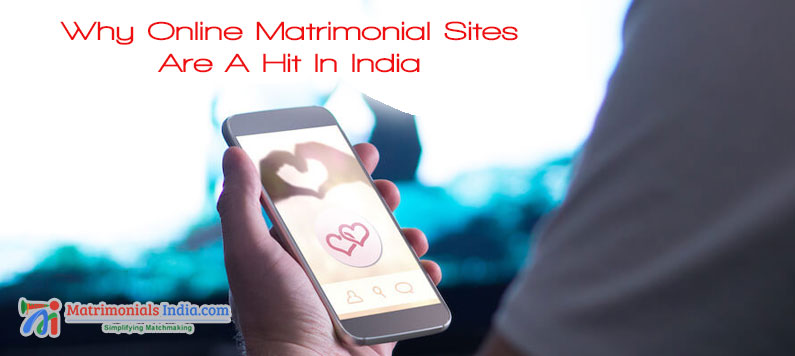 According to a long-standing belief of Indian people -
Marriages Are A Match Made In Heaven
. Though the truth behind this fact is highly debatable, there is no doubt about the fact that marriages are considered a very serious matter in India. Here, getting married is not a decision made by just the eligible boy & girl, but in most cases, Marriages only happen with the mutual consent of the two families (that of the to-be-bride & to-be-groom).
When the concept of Online Matrimonial Sites was first introduced in India, most people were of the opinion that it would not last long. But despite the negative response, Online Matrimonial Sites have garnered great success in recent times. Today many people, both parents & eligible guys/girls, turn to Matrimonial Sites to find the best match.
Reasons why Matrimonial Sites Are A Hit In India
Wider Scope - There is a wider scope of alternatives available on the Matrimonial Sites, as far as potential grooms & brides are concerned. Now the search for the perfect partner is not limited to a few locations, as the internet offers a chance to connect with eligible people from all over the world.
Quick Response - On a Matrimonial Site, as soon as you show interest in another person's profile, you may get a reply at the same instant (if they are online at that moment). As opposed to placing ads in newspapers & magazines, where it takes considerable time to get a response, the Matrimonial Sites are a better option.
Communication - On a Matrimonial Site, the prospective grooms and brides can communicate freely with each other, without having to worry about other people listening. They can get to know each other, interact freely, know each other's likes & dislikes, & basically analyze whether they will be compatible with each other.
Advanced Search - with the help of Online Matrimonial Sites, you can find the right match according to your specific preferences based on criteria like - caste, religion, community, etc. In a country like India, where aspects like community & caste matter a lot, the Matrimonial Sites are an effective platform to find the best match.