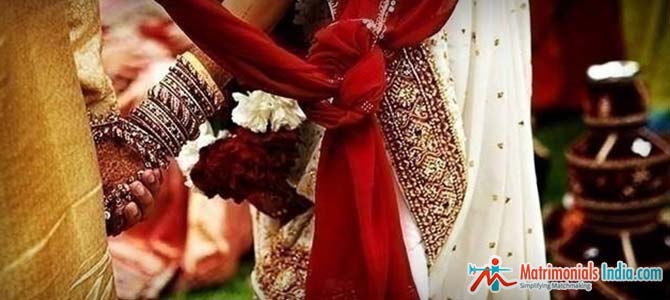 Finding a Jain life partner no longer poses a problem. With numerous matrimonial sites exclusively for Jains, it has become very easy to find your life partner. The online portals offer a unique platform for you to reach the doorstep of your Jain Life Partner. These sites cater to the needs of the parents and at the same time help their kids to find a life partner. The entire daunting process of finding a bride or groom has been simplified and it has become a matter of few clicks. The technological advanced features of the portals have resulted in more number of youngsters logging into these sites to find their Jain soul mates.


Looking For Brides Or Grooms?
Register here Free and Find Easily
Why register On Jain Matrimonial sites?
The Jain Matrimonial websites are user-friendly and safe at the same time. The minute details of the Jain bride and groom are verified by these portals. Traditional matchmakers have been replaced by matchmaking algorithm that provides you the opportunity to search your life partner from thousands of profiles.
The websites are systematically organized according to the different Jain sects like Digamber, Murtipujak Swetambar, Stanakwasi Swetambar and Terapanth Swetambar. Other parameters for categorization include location, profession, age, family status, etc.
In this fast paced life, Jain matrimonial sites have proved to be very useful. You can find your potential match with just few clicks.
You can find your match irrespective of the geographical boundaries. You can easily communicate to individuals living in different parts of the world.
The Jain matrimonial sites help an individual to find a bride or groom with similar choices and taste, which is otherwise not possible in a traditional arranged marriage.
Owing to the huge database, you get to search your life partner from thousands of profiles.
Privacy is an integral part of the portals. The personal information of the bride and groom are limited to only genuine users. Many Jain matrimonial portals come with photo protection features and the contact number are strictly verified.
Another attractive feature of these sites is the personalized matchmaking service. You are assigned an experienced relationship manager as part of the service who carries out all the research on your behalf to find the prospective bride/groom.
One of the biggest attributes of the sites is that they are cost-effective. Almost all the Jain matrimonial websites come with free registration.
In this age of technology, indeed your Jain life partner is just a few clicks away!