5 Reasons Why Your Wife Is So Stressed Out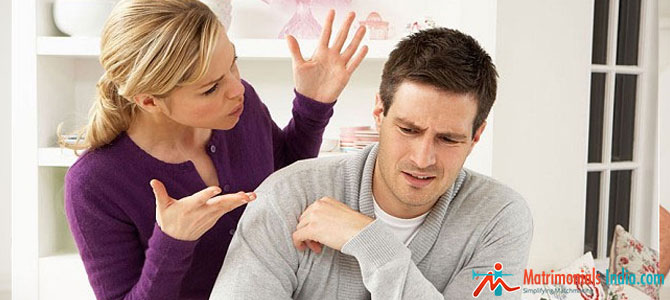 Many husbands complain about the behavioural change in their wives but are unable to decipher the stressed-out message behind this change, they let their relationships go through bumpy roads. In other cases, many husbands can see an "I am stressed out!" message written all over their wife's faces but just can't figure out what actually is bothering their lovely wives. Prolonged stress and negligence can harm the well-being of your wife and your relationship as well. So finding reasons for stress is very important and the gateway to the solution to those issues.


Below are some of the common reasons that wives find most stressful in a marriage. Read on to know if your wife also needs some help with her stress or not.
She Needs Some Time: Marriage is the union of two souls and you love doing things together; but sometimes, she just needs some me time. There's so much on the plate of a modern woman that she yearns for some time alone, away from all her daily routine to rejuvenate her emotional and physical self. She wants to be left alone and allowed to do what she actually wants or maybe just do nothing and just laze around. Once you've had kids, this time for your wife becomes all the more crucial to give her regular breaks and prevent stress outbursts.
She Wants To Be Heard And Responded: Most wives can be seen complaining about not being heard and responded to. Women are vocal beings who want to vent out their stress by talking to you. Don't make your wife feel isolated and ask her about her day; even if she is just blabbering about how hard her day was, console her, provide solutions for her problems and moreover give her a warm hug to make her day. An active communication where both the husband and wife reciprocate their feelings is a must to keep the stress out.
She Is Loaded With Responsibilities: Believe it or not, your wife has a lot more responsibilities than you. People expect a married woman to balance her personal and professional life like a pro. She is supposed to be taking care of the kids, their food, their homework, the household chores, cooking food, and whatnot while also managing her professional life. She may not say and quietly fulfil all her responsibilities, but as a partner, if you do not understand her hidden problems and do not share her responsibilities then it may be a reason why your wife is so stressed out.
She Wants You To Help Her Without Being Asked: No one likes to call out for help all the time, not until they're stuck in some really big problem. The Same goes for your wife. She wouldn't want to ask for help with every little chore she does but deep inside she would love it if you could just maybe pack the kids' school bags while she is preparing breakfast for them. Letting her do all the work and just waiting for her to tell you to do different things may stress her out and she may, in the end, stop asking for help altogether; which will ultimately stress her out even more.
She's Judged For Everything: Being a woman means being judged for everything by every single person who passes by. Getting married and having kids changes the situation for the worse. Your wife is judged for everything she does and even the little thing she forgets to do. She knows that she will be the one who'll be judged when you do not take lunch to the office when the kids' uniform is not properly ironed when the house is not tidy and much more. Unlike you, your wife is judged for everything and that's a major reason for her stressing out. She has to fulfil the expectation of doing every work and that too with perfection, failing which she would instantly receive those judgmental stares.
Now that you know the major reasons why your wife is so stressed out all the time, try to figure out ways to calm her down. Let her have some me-time, be all ears and respond when she's talking, and help her as much as you can to keep the spark from your matchmaking days alive and prevent the stress from creating gaps in your relationship. She is your life partner, shower her with love and don't let her feel that all the responsibilities of the relationship are on her shoulder.