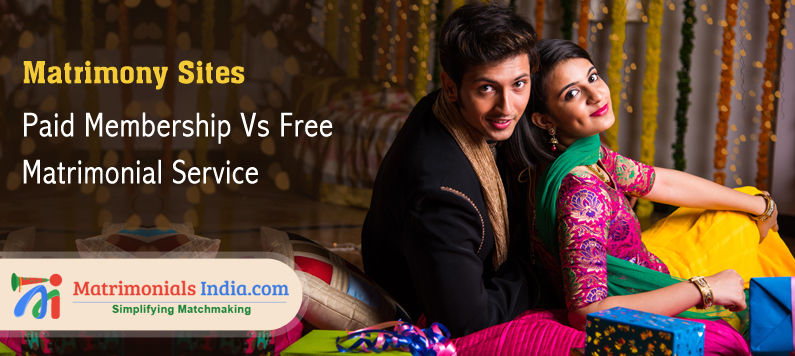 Matrimony Sites are the newest buzzword, as far as arranged marriages in India are concerned today. With the trend of nuclear families having caught up the Indian society too in the past decade, parents of prospective grooms & brides no longer have a family network to depend upon. Though love matches do happen once in a while, it is an exception rather than a norm; the majority of the youth still depend on their families for finding a suitable match. With a shrinking social circle (which usually comprises immediate family members & few close friends), finding a suitable partner has become a burdensome task. At such a point,
Indian Matrimony Sites
have emerged as the perfect alternative for parents seeking to find the perfect partner for their children.
Paid Membership Vs Free Matrimonial Service :
Matrimonial sites offer two kinds of services to people who log in - paid membership and
Online free matrimony services
. As is evident from the name itself, for becoming a paid member of a matrimonial site, there would be a monthly membership fee involved. As opposed to this, free services can be availed by any visitor to search for suitable profiles. But as you would have guessed by now, there is a catch involved. The basic difference between free and paid members is the level of services offered & the access to exclusive data.
While those availing of paid membership services have complete access - which includes access to any suitable profiles they want to browse through, they can have video chats, show interest in profiles they like & so on. But in the case of those availing free services, the access is only partial, which means that they cannot see the contact information on profiles, do not have permission to hold video chats, & may even be blocked from accessing profiles of paid members. Above all, the paid members also have the choice of availing of additional services (free of cost) which may include - counselling, advice, tips, horoscope matching, etc.
By becoming a paid member, one can have an easier time searching for a suitable match on these Matrimony Sites.