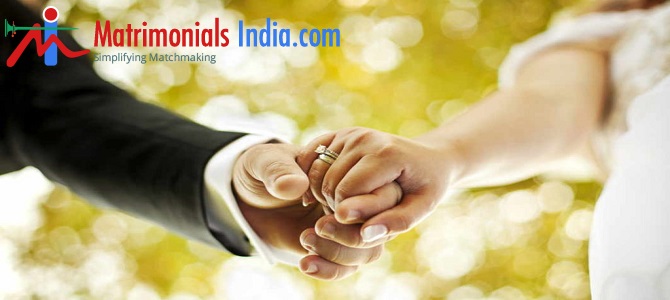 Online Matchmaking Site Reviews have created a new field in marketing and communication that bridges the gap between traditional word-of-mouth and a viral form of feedback that can influence a person's opinion about a matrimonial site. Maybe you are already on board, collecting Matchmaking Site Reviews online about the level of the
matrimony services
they provide and the valuable feedback of their customers. Let's take a deep dig inside to enumerate some reasons that make reading the customer reviews so important.
It builds trust and drives better reach
Before reaching and registering to a matrimony site, check for the matchmaking site reviews. This is important because it drives better reach. You won't like to register on an Indian wedding site that has got a poor rating from the customer, isn't it?
Offers better visibility
An Indian matrimony site that is reaching its customers and new customers with all new content for them. These websites have their distinctive ways of indexing and surfacing content, but customers give value to original and fresh content and customer reviews. So a genuine matchmaking company will help you feed with your requirement through their content machine.
Prove the genuineness of a Matrimony Site
People looking to do a love marriage arranged at a matrimony site like to prefer a website that has positive reviews more than negative ones. As per a study, 86% of people will hesitate to make their profile at a matrimony site with negative reviews. Furthermore, 92% of people will create their profile for marriage on an Indian matrimony site with a 4-star rating. 72% of users will act only after reading positive reviews. So if you are one of the sensible profile among them, prefer reading reviews of a matchmaking site.
Reading reviews saves immense time
Who wants to waste time and energy in making profiles on an unreliable and fake matrimony website in India which only uses your info to manage their deals? By reading reviews, not just you can save your ultimate time for doing perfect matchmaking, but you can save money as well. Fake and low rate website often ask for registering fee and some even charges pre-registration fee to get your profile updated at their website. By reading reviews you can do a smart job, getting rid of fake websites.
Case Studies and Theories are misleading- prefer reviews
Some people believe that reading case studies and theories are enough to get an idea about an Indian Matrimony Site. It will tell you about some of the stories and chances are these could be fake. Also, this is not presenting the current scenario about a matrimony site, if it's posing any problem to a profile, or helping a person appropriately to seek like profiles, offering a wide range of profiles from all walks of society or connected to a restricted genre. Reading online reviews can make you knowledgeable enough to judge the performance of the website.
Here are some of the qualities to consider to find the best Matrimony Site which can excellently do matchmaking:
They offer thousands of options to choose from.
They are available to talk anytime regarding any query.
They provide convenience and flexibility to search unlike profiles as well.
They take proper care of privacy by hiding all particulars from the unknown.
They have a worldwide reach to offer NRI profiles also.
They charge legibly and some are also available without extra cost.
In a nutshell, it can be said, before your start looking for your life partner through a matrimony site, it's better to analyse various sites and judge for their trustworthiness by reading online matchmaking site reviews.