Most Crucial Task during Wedding: Preparing the Wedding Guest List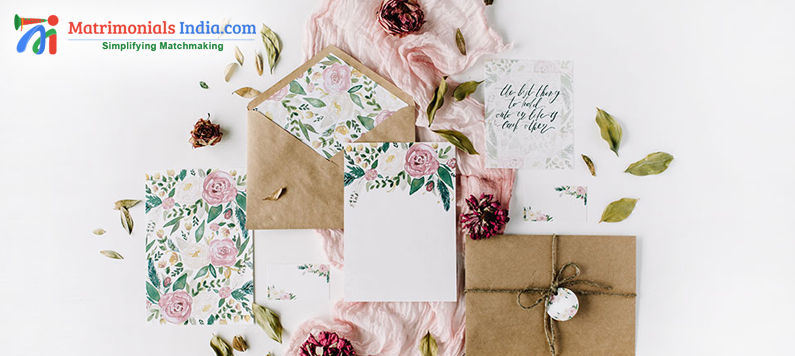 Marriage is not just a meeting of two souls but a reunion of families and the start of an affable relationship with each other. So, the presence of the well-wishers and near ones becomes mandatory. But mostly because of the busy schedules, some other relative or friend is left out. This situation can be countered simply by preparing a wedding guest list.
Preparing a wedding guest list can be a strenuous as well as a time-consuming task. More than this, if you forget to invite someone, then it is going to create differences in your relations with them. So, to keep the spirit of the wedding going and for deciding on whom to invite and whom not to, first have a fresh mind and be clear about your budget. Read ahead, in order to have a clear idea of how to make a wedding list without putting in much effort.
Once you start preparing your wedding guest list, you come across many people like should you invite Aunt Mary whom you have just met twice in a lifetime or Uncle Jack who was your earlier neighbour etc. This can get you down and cause a dilemma of how to remain within your budget by inviting all your concerned relatives. If you are having a tough time finalizing your list of relatives then the best you can do is to make multiple lists.
How to start with it?
Immediate family: First, get down the name of your partner's extended family on your list of whom to invite.
Family members: This includes your grandparents, uncles, aunts, cousins etc. As these members form the actual part of your family, don't even miss out on a single name.
Close friends: You should definitely list down your close friends and their spouses in the list. These people are the ones who make your wedding lively and worthwhile.
Friends and acquaintances: This set of invitees includes the people with whom you had shared your life. Go back to your past and jot down the names of people who have affected your life in some or the other way like mentors, neighbours, co-workers, etc.

Now, finally, you are ready with your wedding list. Ask yourself whether you have invited all the relatives and no one is left out. Also, you can't overlook any relative on the mere basis that you are not comfortable with him. Therefore, by following the above-mentioned tips, you can make a proper list of invitees without missing out on anyone.