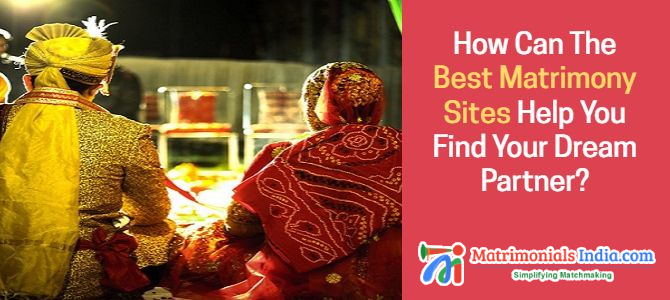 The matrimonial services understand and highly value the importance of a good match. To make a strong bond between the two people in an everlasting bond, they are dedicated to helping you experience marital bliss. If you are not convinced about hiring matrimonial services in the matter of love, consider the following points. All your inhibitions will soon disappear.
1. Focus On Partner Compatibility:
While registering with the
best matrimony sites in India
, a team will get extensive input about you and your family. You will have a chance to get the most compatible person based on the information you provide and your bio-data. The matching will be carefully administered. So, it is evident that you will find someone who matches your values, mentality, and perception. A relationship executive will make sure your potential partner is the correct choice for getting into a new life together.
2. Involvement of Families of Both Sides:
In the present scenarios of casual dating, most relationships fail to build up into marriage. This is because, in Indian culture, marriage brings together not only two people but two families as well. The best matchmaking service provider in Indian matrimonial sites allows interested parties to interact with the families involved when the relationship goes further. It's a chance to understand your potential life partner's roots and upbringing. It will help you make an informed decision about choosing your perfect life partner for the whole of your life.
3. Meeting with Serious relationship Seekers:
If you want to do married, you need to meet someone serious about getting committed for life. People hiring matrimonial services are mentally prepared for marital life. This means that the people you engaged with are interested in forming a new life with you. Meeting serious relationship seekers is the best benefit of hiring matrimonial sites.
4. Don't forget Indian Values, Traditions, And Expectations:
In Indian society, marriage is worship, a sacred ritual. We Indians believe the marital bond lasts for seven lifetimes.
Indian matrimonial sites
understand what most Indians want from a marriage and help you connect with people and families who cherish Indian tradition. They will also value your inclinations. The best matrimony sites in India will provide emphasis on the Indian notion of matrimony as a beautiful and unbreakable bond.
Conclusion: A Leap of Faith
Getting ready for a lifetime thing can be daunting. But, with the best and most highly approached matrimonial sites among all Indian marital sites, res assured the nervousness will only be a phase. Their team has professional expertise. They serve the best way in matchmaking and are wholeheartedly committed to uniting people, families, and communities.
If you want to take a leap of faith and begin your quest for a life partner with the help of Matrimonial Services, you will soon be hearing wedding bells.
Check out their website of professional today and start the journey of a lifetime.