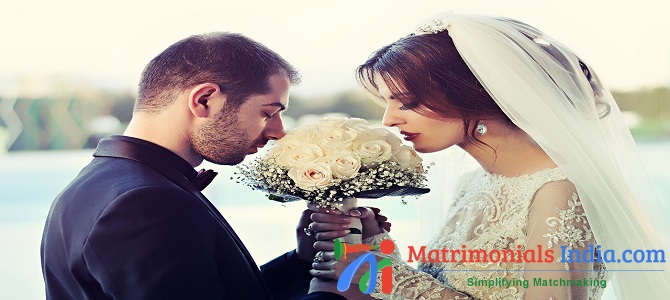 Weddings are the most enjoyed and celebrated occasions worldwide, regardless of nation, culture, and borders. Indians are too much into this celebration as they treat weddings and marriages as the most promising part of their lives. But for an NRI from New Zealand, it could be challenging to find the perfect Indian partner. They have to struggle hard for their
New Zealand matrimony
.
Why are NZ girls Indians interested in marrying Indians?
The culture is the foremost, rich culture of the country, the food, traditions, clothing, linguistic variation and the centuries of history are other reasons. Indians are known to be among the most beautiful, knowledgeable, warm and different people in the world. It's a nation with a rich, acclaiming and versatile culture which makes it the most attractive place to visit and live in.
Why is it hard for any NRI to find NZ girls Indian for matrimony?
Due to numerous reasons that hinder NRIs from New Zealand from finding their perfect partner in India. These are:
• cultural contrast,
• different backgrounds,
• upbringing,
• living style and
• Most of all, the distance.
It gets complicated for two people with different, or to be precise, conflicting cultural backgrounds. Indians are emotional with an inseparable touch in nearly everything from their civilizations, history, and hereditary inspiration to their conviction and beliefs. They are very close to their culture that it is often unmanageable for them to gel well with other cultures.
Indians have a versatile culture, customs and rituals which categorize them into different gotras, castes, and regions. This is why they favour marrying within their community. They believe in not doing matrimonial NZ or marrying outside their religion and caste to sustain the blooded generations without any mix-up.
Distance is one more factor that limits Indians to do matrimonial NZ outside India. Most people don't favour marrying their child out of instantaneous reach. There is a difference in personal bonds, relatives and parents.
Role of NRI matrimony site – The Best Place to Search for the Perfect life partner
NRI Matrimonial site provides hopeful brides and grooms with a hundred times more options than the usual way of finding life partners. It's uncomplicated, and most parents who want their kids to get married soon register them by opening an account on matrimonial sites. They even get their desired groom or bride as per their liking. The best benefit of this way of searching for a life partner is you can know each profile by chatting, and you can also arrange meetings and calls and connect more for different rituals. New Zealand Matrimony Sites are quite popular among most of the castes in India to find suitable matches.
Benefits of Indian NRI Matrimonial sites
• It helps the consumer by offering different types of profiles online for hopeful brides or grooms and other relevant information regarding them.
• Users are free to have information regarding their dream life partner at their home and with complete convenience.
• This process of application also offers a search convenience that helps users with specific criteria of qualities in mind to make online matrimonial easier.
• Internet is a shaft for modern business, and the NRI matrimonial services pave a path for modernization in the matrimonial search in the present world.
How does the New Zealand matrimony matchmaking process go?
• Firstly, the matrimonial services allow a new user to register. After successfully registering user can get an email confirmation and then other users' profile gets visible to them.
• The
NRI matrimonial website
offers a platform for many brides and grooms to find a perfect match.
• There are different sectors of registration and search, so the bride and groom can get their interest to find their partner.
• Bride and groom can even directly search for partners according to their desired criteria. They can use chat options or email functionality to get connect and know each other well.
Additional benefits of matrimony site1. In
Recent times, online matrimonial has been trending. It has become prevalent among Indians and New Zealand NRIs of Indian origins to search for and get suitable life partners for their relatives and friends.
2.
Furthermore, some reputed and highly rated online matrimonial sites also provide services like marriage consultation, wedding planning, financial assistance, etc., to help bachelors.
3. Also, the matrimonial sites in India have successfully kicked out the broker, middle-man or local marriage agents who make available options. Now you can seek and pick your partner yourself from these sites offer you a series of choices.
However, there are numerous reliable and knowledgeable sites online; some scam websites even. Hence, it would help if you didn't fall prey to such fraudulent websites.